[et_pb_section admin_label="section"][et_pb_row admin_label="row"][et_pb_column type="4_4″][et_pb_text admin_label="Text" background_layout="light" text_orientation="left" use_border_color="off" border_color="#ffffff" border_style="solid"]
About Uganda, East Africa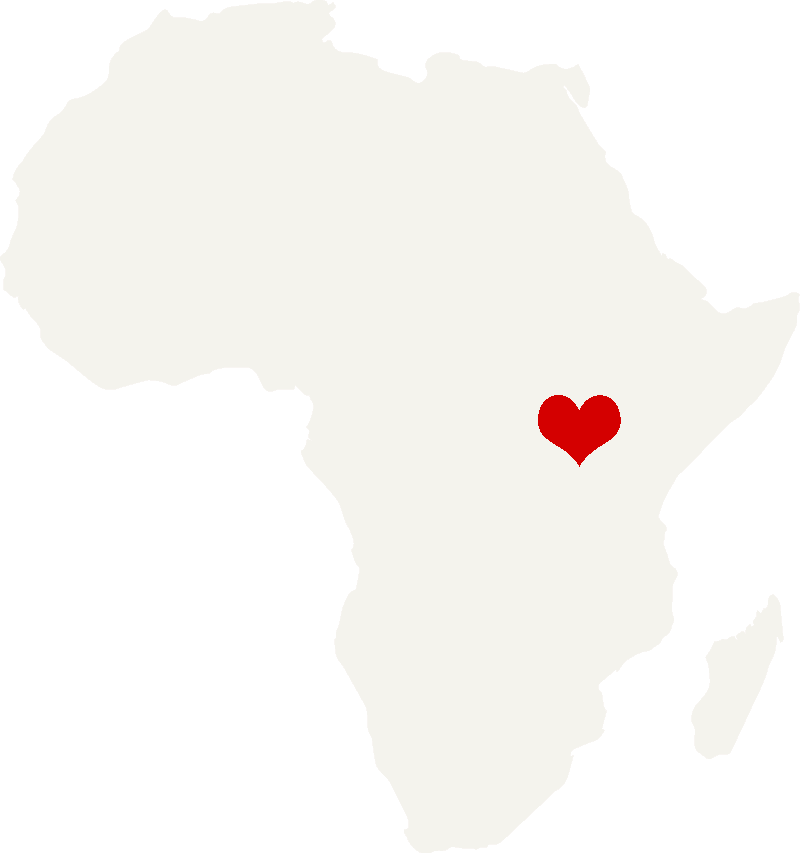 Uganda is a country which has been ravaged by war and disease for almost thirty years now. Immediately after independence in 1962, the political landscape changed dramatically, from democracy to dictatorship. When Idi Amin came to power in 1970, Uganda was placed under a total economic embargo for nine full years. The economic and political structures totally collapsed and the country has not recovered to this day.
The civil war, which erupted immediately after Amin was removed from power in 1980, left the country destitute. Many families were separated and many children were left to fend for themselves. This is the time when the AIDS epidemic started and war was a great factor in the spreading of the disease. By the mid-nineties, over two million children were orphaned and many infected with AIDS.
Because of rampant poverty in the country, many of these orphaned children, especially the girls, are easily exploited. By age 14 or 15, many of these girls are pregnant or have a child. Children who are homeless end up having children on the streets. Without intervention of any sort, this becomes a vicious cycle which is difficult to break.
This is what prompted Father Mugagga Lule, along with a group of Ugandan nuns, to open and run an orphanage/school called the St. Elizabeth Girls' Academy. Since 1998, the academy has housed and educated the most destitute girls in Kampala. These girls are former street children, orphans, and HIV/AIDS-infected and affected girls.
It is sad to note that in northern Uganda alone, three thousand children die every month, but very little or no attention is given to this by the world. Some of these children climb onto trucks and come to Kampala, to escape the violence in their region. When they arrive in the city, they have no food, shelter, or basic necessities of life.
[/et_pb_text][/et_pb_column][/et_pb_row][/et_pb_section]