Our Program
Uganda has an orphan crisis with 2.5+ million children. An estimated 1.2 million children have been orphaned due to the HIV/AIDS epidemic. These children live in severe poverty and lack money to attend school. Uganda does not have free public schools, therefore it is a pay to educate system. Many children want to learn, but have no means.
Education is at the heart of our work, providing children a strong foundation to a self-supporting future. We serve the most destitute children in our program. They have a strong desire to educate themselves so they can have a productive and self-reliant future. Children not participating in one of our vocational programs, attend Ugandan Schools. In addition, all children receive food, shelter, counseling, spiritual development, social and life skills classes.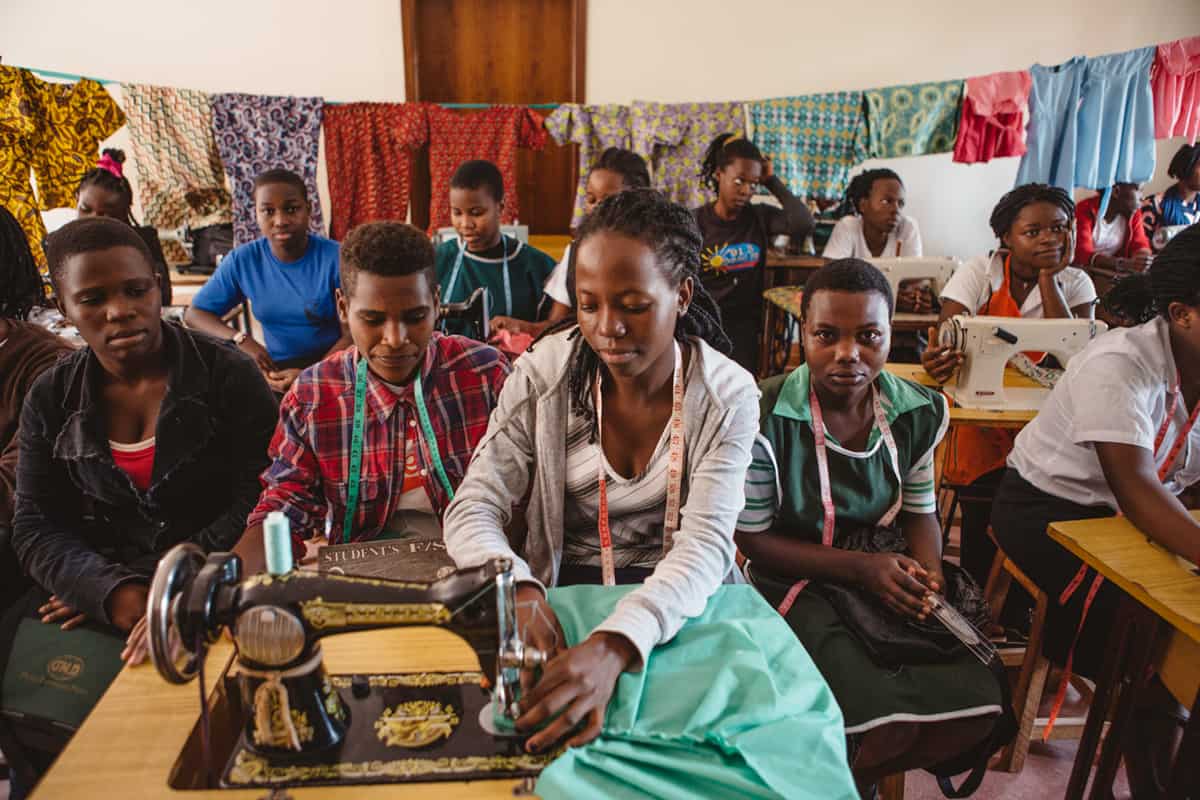 Seamstress Training
This trade provides girls with a substantial income-generating career. The Ugandan culture, known for its wide array of handcrafted products, offers women home-based business opportunities.
Alumna Najjuuko Resty "Kalisizo"
Kalisizo's mother died of HIV/AIDS and her father spent his time drinking in bars. She worked for free as a maid and lived on the streets of Kampala, begging by day and prostituting by night. Father Mugagga Lule found Kalisizo and sent her to St. Elizabeth Academy where she received counseling and entered the seamstress-in-training program. After passing the required exams, friends of Father Mugagga bought Kalisizo her own sewing machine. She is now self-employed, living in St. Balikuddembe.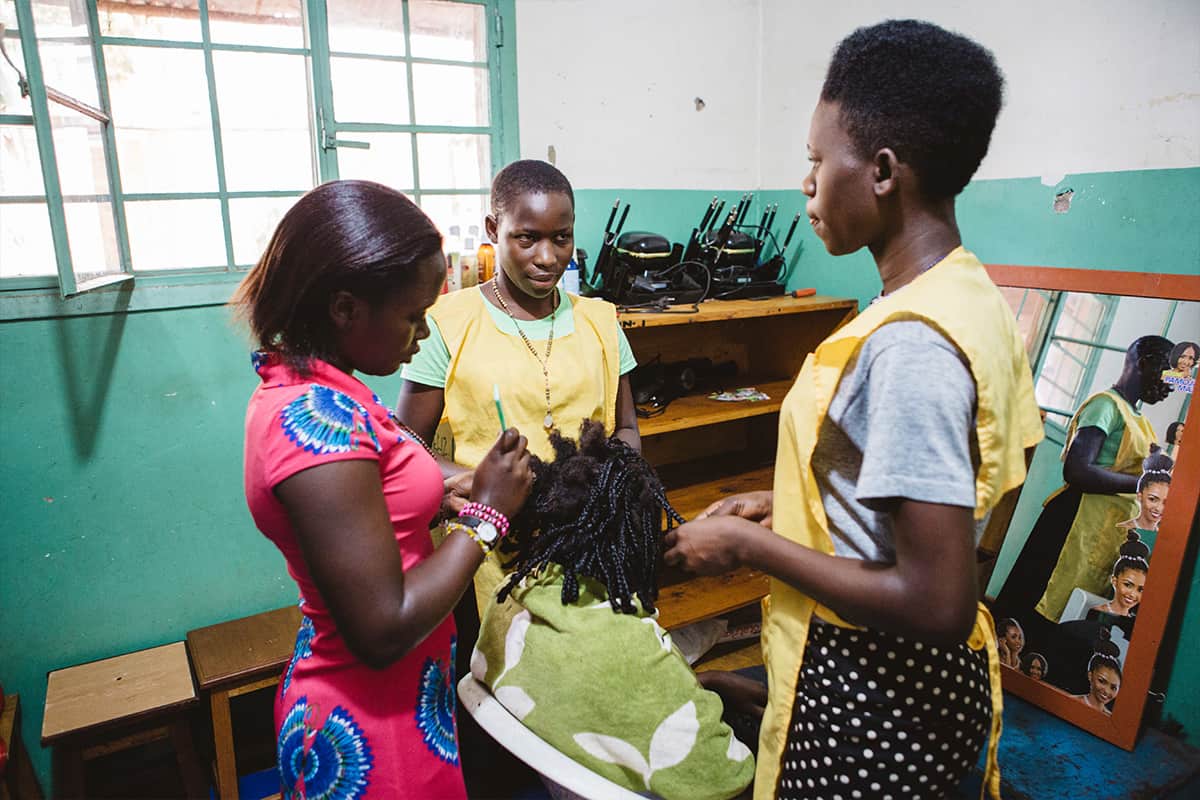 Stylist Training
Just like hair trends, the girls in our stylist-training program see changes in themselves every day! They study hands-on styling, braiding and customer care, and look forward to a time they can put it all into practice. Working at a salon provides Ugandan women with a career to become self-supporting. It provides them food, a place to sleep and a salary. Economic empowerment is how we strive to help our students.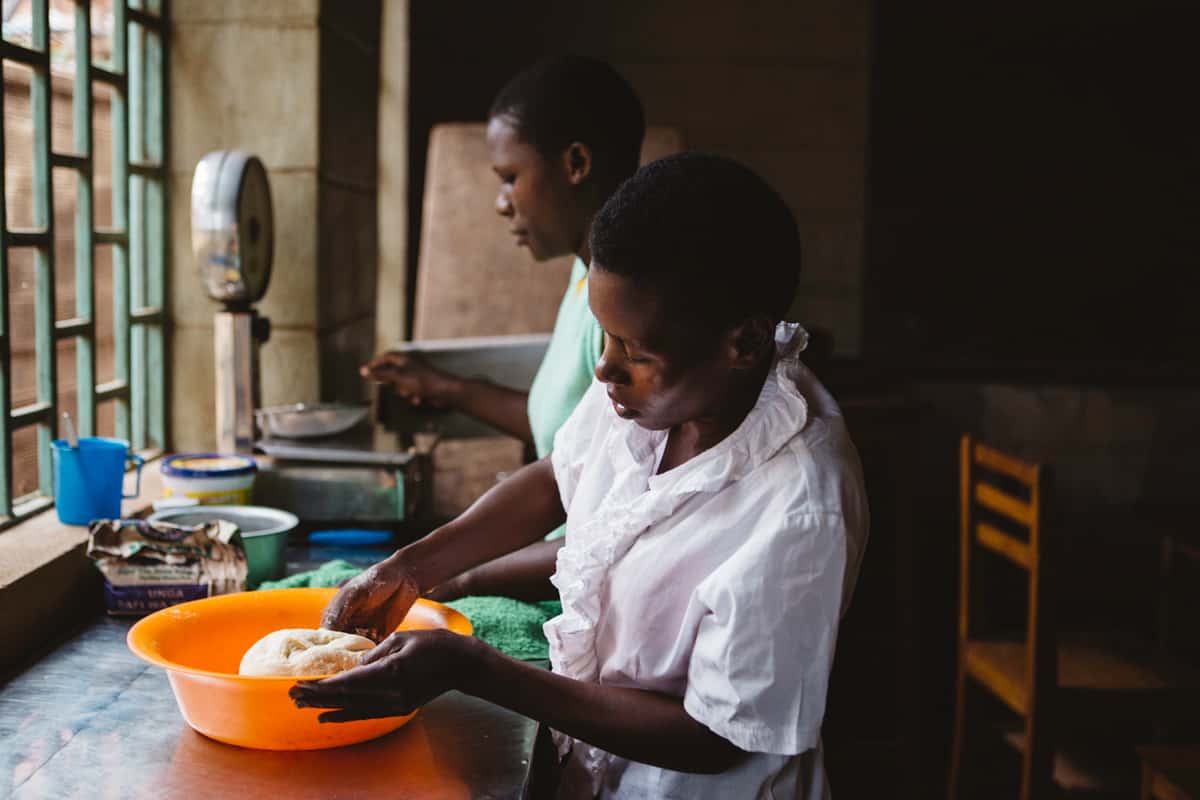 Culinary Training
Careers in the culinary field are desired. Our culinary program helps girls gain practical experience. They spend hours learning the trade and dreaming of starting their own business just like Alumna Ayeni Grace who has her own roadside food stand.
"I cannot forget to thank Hope for Hearts which found me helpless and rescued me from the street, and gave me a new life; a promising future."
Alumna Ayeni Grace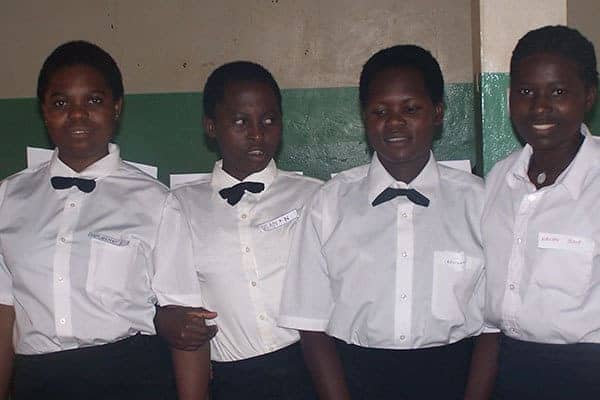 Hospitality Training
Our school, St Elizabeth Academy Uganda, provides banquet services to outside businesses and private celebrations. This profit center-based learning opportunity prepares our girls with practical hands-on experience.
Alumna, Annet
Annet lost her father at an early age and was raised in poverty in a slum called Ndeeba. Her family could not afford to pay for school and she was forced to abandon her education. Annet wanted to learn so she went to St. Elizabeth Academy looking to better her life. She received counseling and entered the catering vocation. Annet passed her final exams and is now working as a waitress and caterer at Best Hotel Busega.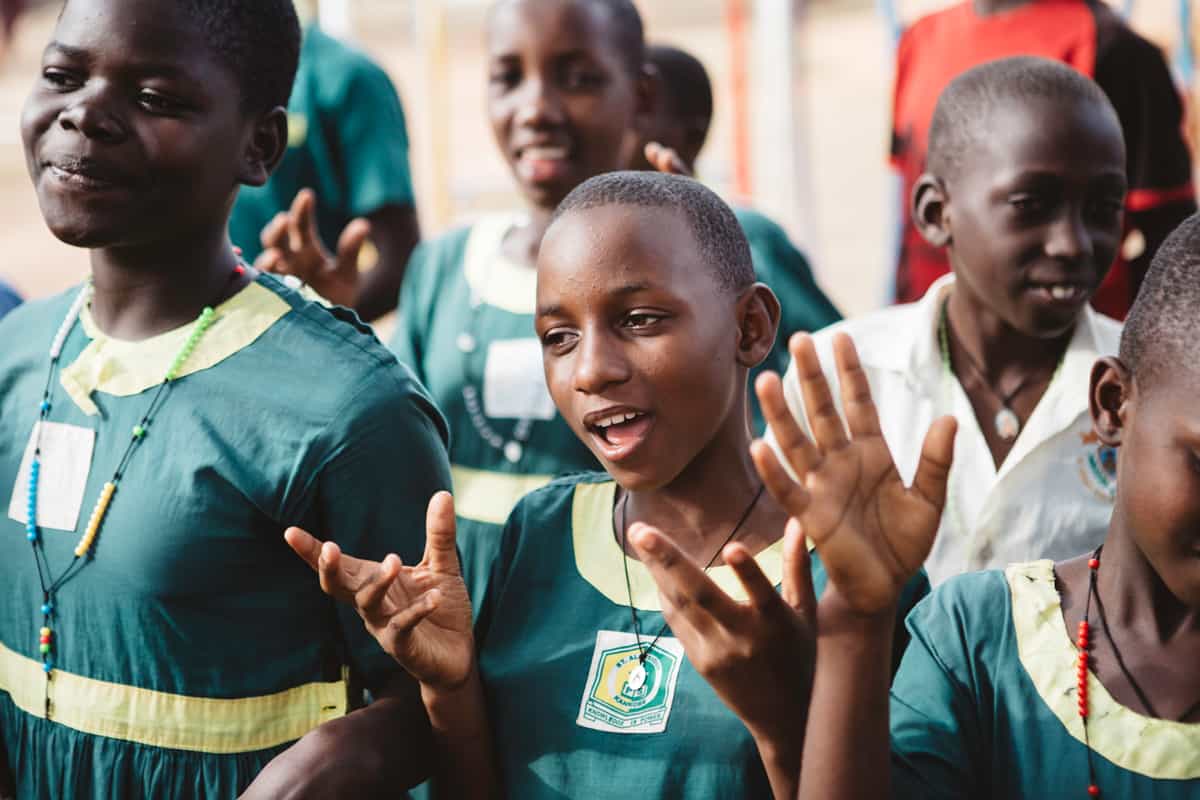 Kankobe Children's Home
Residents are orphaned children from infants to the 5th grade. Along with traditional education courses they receive therapeutic support. Hope for Hearts supports approximately 160 orphaned children living in the home annually and empowers these vulnerable, abandoned, neglected children to become independent and responsible adults through education and love.