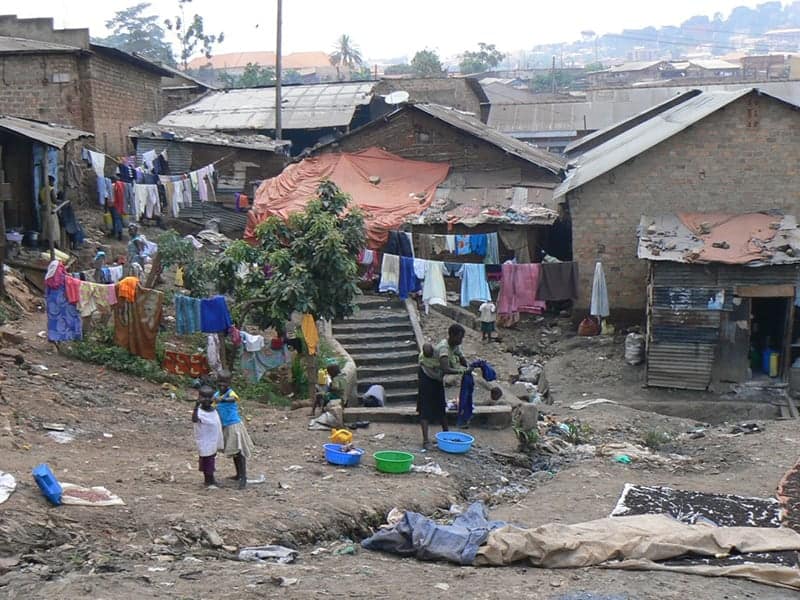 The mission of Hope for Hearts is to help children living in conflicted areas lift themselves up from poverty to prosperity through education.
Hope for Hearts currently works with two schools, St. Elizabeth Academy Uganda and Kankobe Children's Home, guiding more than 450 children annually through their personal resurrection. No longer do these children have to beg on the streets, wondering where their next meal will come from. If they'll have a warm place to sleep at night free from the elements. The safety, security, and stability that our schools offer, bring new vigor to the student's lives so that they are free to grow and continue in their personal resurrection until they are able to independently provide for themselves.
Established in 2007, Hope for Hearts began its journey by funding St. Elizabeth Academy in Uganda, East Africa, an orphanage and school established in 1998 by Father Mugagga Lule and a group of nuns that rescue street children living in sub-human conditions in slum areas of Kampala City, Uganda.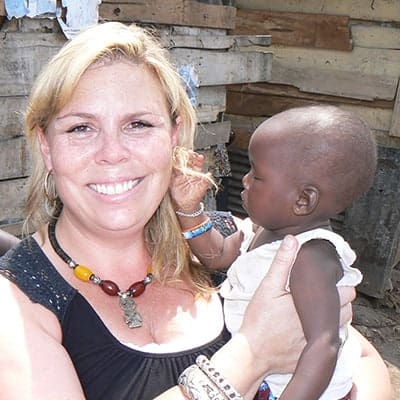 Cristen Jacobsen
Founder and Executive Director – Hope for Hearts
A self-employed businesswoman and mother of four, Cristen couldn't fathom the thought of children barely surviving on the streets, let alone never experiencing unconditional love. When she first learned about the plight of these girls from Father Mugagga Lule, she knew she found her heart's calling, raise money to provide the necessary tools for these children to gain skills to help them live independently.
What started out small with church donut sales and proceeds from Cristen's children's lemonade stand, has blossomed into Hope for Hearts, a registered 501(c)(3).
"We have changed thousands of lives since 2007. You can help provide even more children with a blank canvas and the tools to paint their future. We are all one world searching for peace."
Cristen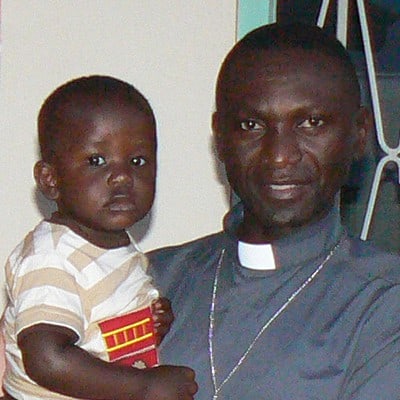 Father Mugagga Lule
Co-founder and President – St. Elizabeth Girls Academy
A passionate man supporting the importance of a global community, Father Mugagga Lule has spent his life providing spiritual guidance and caring for people from all walks of life.
Born in Uganda and raised the youngest of nine children, Fr. Mugagga saw first-hand the challenge children faced. A resident of southern Nevada since 2004, Lule serves at St. Peter the Apostle Roman Catholic Church. He has an MA in Biblical Theology and Masters of Divinity from Pontifical College Josephinum in Columbus, Ohio.
"My personal appeal to you is that you assist us, so that together we may help many more children to have a future.Together we can change lives for a better world and give precious hearts hope. Thank you so much for your generosity. May God continue to bless you for your love."
Yours in Christ, Fr. Mugagga Lule