Photos of proposed land site: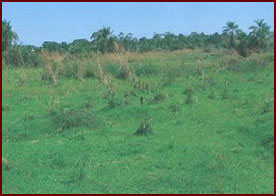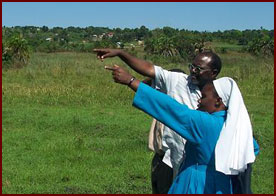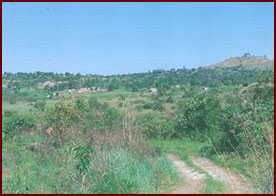 Since the school's foundation in 1998, an average of 200 girls live in tents and dilapidated buildings on a one acre piece of land.
We have plans to construct a new academy and campus which will assist us to help the helpless, far better than we can do so now. The goal is to promote the survival, protection, and development of children in Uganda. With your generous help, we will assist more vulnerable girls and orphans in Uganda, empowering them with survival skills for self reliance. The skills involve vocational trainning programs such us: catering, tailoring, home economics, computer skills, agriculture, and the breeding of livestock.
We will continue to offer physical and emotional support to the girls. Currently we offer two counseling and guidance sessions for all girls per week. The girls attend mass four times per week. They also clean and care for the facility on an on-going basis. In addition, we provide social and spiritual development and support, recreational, activities and girl's sports programs. The daily schedule is 6:30 a.m. – 10:00 p.m.
After graduation: we provide post trainning support services for girls after they leave the home. Resettlement kits are provided to the girls, if we are lucky enough to get a donor. For example, we have provided girls with sewing machines as they leave, and we monitor how they progress on their own, giving advice where we can. We have also assisted girls in securing job placement after trainning and graduation.
The new rehabilitation center will assist us in furthering the above framework. We wish to relocate to a 50 acre piece of land which will be the permanent site for the new vocational and rehabilitation institue. This new facility will be able to house 800-1,000 girls.
FUNDING REQUIREMENTS:
PHASE I: LAND PURCHASE – $100,000 USD
PHASE II: CONSTRUCTION OF BUILDING/CAMPUS – $4,480,903 USD
ANNUAL OPERATING COST – $190,000 USD
These costs will include food, necessities,course materials and supplies, etc.
We are currently working on an itemized budget for this.
By mail:
St. Elizabeth Girls Academy
P.O. Box 371-372
Las Vegas, NV. 89137