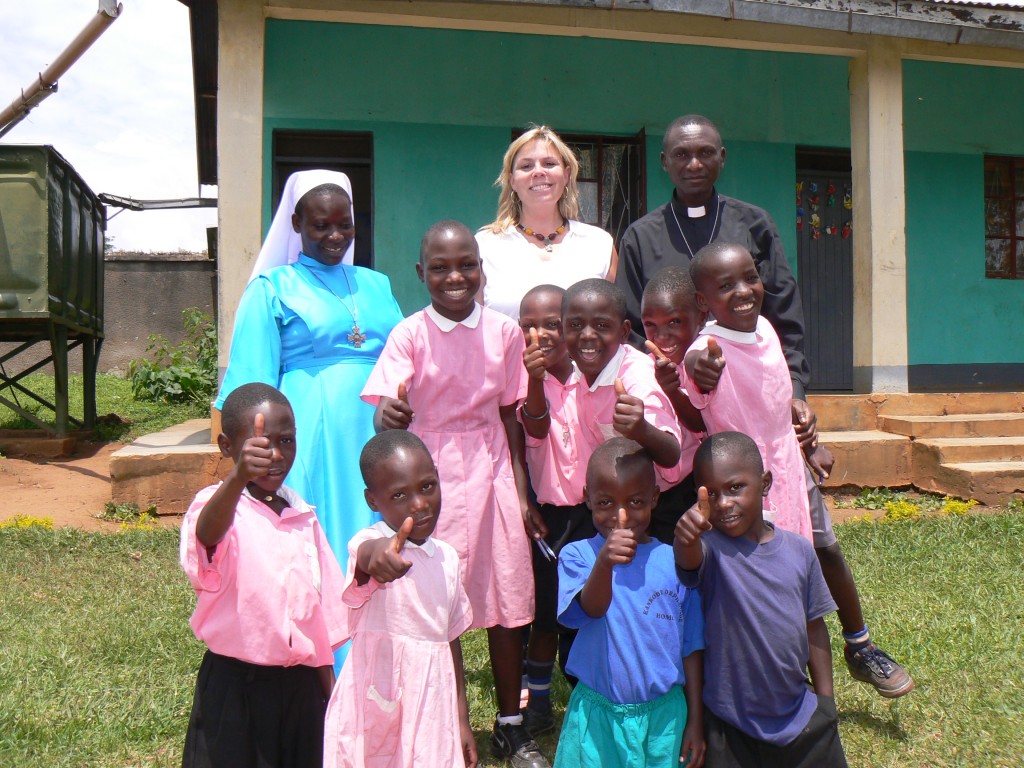 Hard to believe just over a year ago I ventured to Uganda on a trip that will forever leave a lasting impression. In September, I shared some of those photos and memories with you via our social networks. Those children housed in cramp quarters, scarce food, clothes that barely fit, but those smiles ingrained into my memory. Given the unfortunate stories; and there are plenty to share on where they came from and how they landed at St. Elizabeth, these kids are survivors. They want to learn. They want to better themselves and their lives.
During my stay, I cried, I laughed, I learned new things and I drew inspiration.
It pains me to know that girls are turned away due to the lack of facility space and resources. That is why I forge ahead and reach out to my friends, family and supporters for a helping hand. Because the hands you are helping are hundreds of vulnerable girls each year. Your gift – be it a financial donation or a group educational opportunity – empowers them with survival and self-reliance skills.
The moment I boarded the plane for my return home, I knew the decision to hop on the roller coaster ride of the non-profit world, was not only right, but even I did not realize, the utmost necessity.
Hope for Hearts was born, and not one day goes by that I don't thank the heavens above for connecting me with these children.  They are the future computer geeks, fashionistas, food stylists, and land and livestock cultivation specialists.  They are the future of this world.
Peace and love,
Cristen