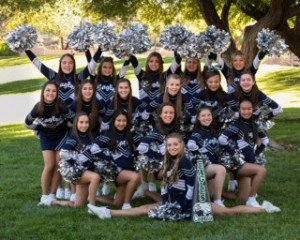 Giving has no age limits. Children are naturally altruistic. As well, many families instill the importance of giving back. From a young age we learn to reap enjoyment from life's small pleasures, and helping others is a definite pleasure.
Today I want to send a BIG THANK YOU to some young philanthropists in the making, the junior varsity and varsity cheer teams at St. Elizabeth Ann Seton in Las Vegas.
Girls you have a BIG HEART, and right now your efforts to take a global outlook on life are being applauded.
Hugs to you, Lauren Burke, Julia Burton, Abigail Cavizo, Maja Chairez, Maddy Cook, Tatiana DeDera, Olivia Esmurdoc, Allison Galizia, Tatum Garrison, Ariana Jensen, Amanda Jensen, Carleigh Kennelley, Jillian Krueger, Angelina Licos, Lauren Lombardo, Lauren Lopez, Jaizelynn Lubian, Jillian Luthy, Lexi Mancini, Shaleigh Marx, Mia Mendoza, Brooke Pensivy, Sienna Prenger, Krissa Salomone, Brandi Sloane, Steffi Sorrentino, McKenna Tutay, Sophia Vassallo and Georgia VonTobel.
This group of girls ranging from grades 6 to 8, opened their hearts this holiday season and sponsored a girl from St. Elizabeth Girl's Academy. They recognize the importance of their own education and want the same for a girl their age. With their $240 sponsorship, they are giving a girl the tools needed to become self-reliant. They are giving the gift of education.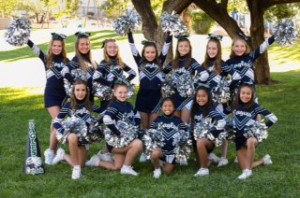 The cheer team is giving a hand up in Uganda this holiday season, how about you?
Peace and Love,
Cristen