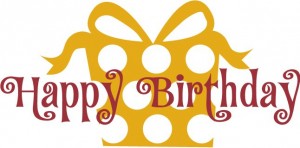 Wow February flew by! We have been busy with Random Acts of Kindness, Generosity Day, and now a BIRTHDAY! St. Elizabeth Girl's Academy turned 15 years-old this month. Check out these reasons to celebrate.
Father Mugagga – an advocate to give a home and hope to at-risk girls.
Intervention – nuns find girls who will break the cycle and help themselves.
Funding – your dollars provide a hand up and faith in a girl's future.
Training – girls are provided vocational skills to succeed on their own.
Education – girls, nine to be exact, have completed University level.
Employed – a self-sustaining career is the goal of girls in the program.
Ninety – percent of girls at SEGA break the cycle.
We welcome birthday gifts to celebrate, and we could not think of anything better than helping to Sponsor A Girl. That is our birthday wish!
Peace and Love,
Cristen