Although their lives may be different, they all wonder about the possibilities that lie ahead.
Homecoming photos were all over my social newsfeeds this weekend. I saw beautiful, smart young ladies laughing and having the time of their life. Perhaps the evening talk was about the immediate future, first kisses, more dances, sports, an overload of back to school homework… For some, it's one of their last high school dances, and perhaps the talk turned to where their lives are heading.
Every young girl has a dream for her future.
Even the girls halfway across the world, who are not in fancy dresses for a school function. You can bet they are still dancing with friends and sharing secrets and future hopes. As I look back at photos of them and their smiling faces, I want to reach my arms halfway around the world and hug them.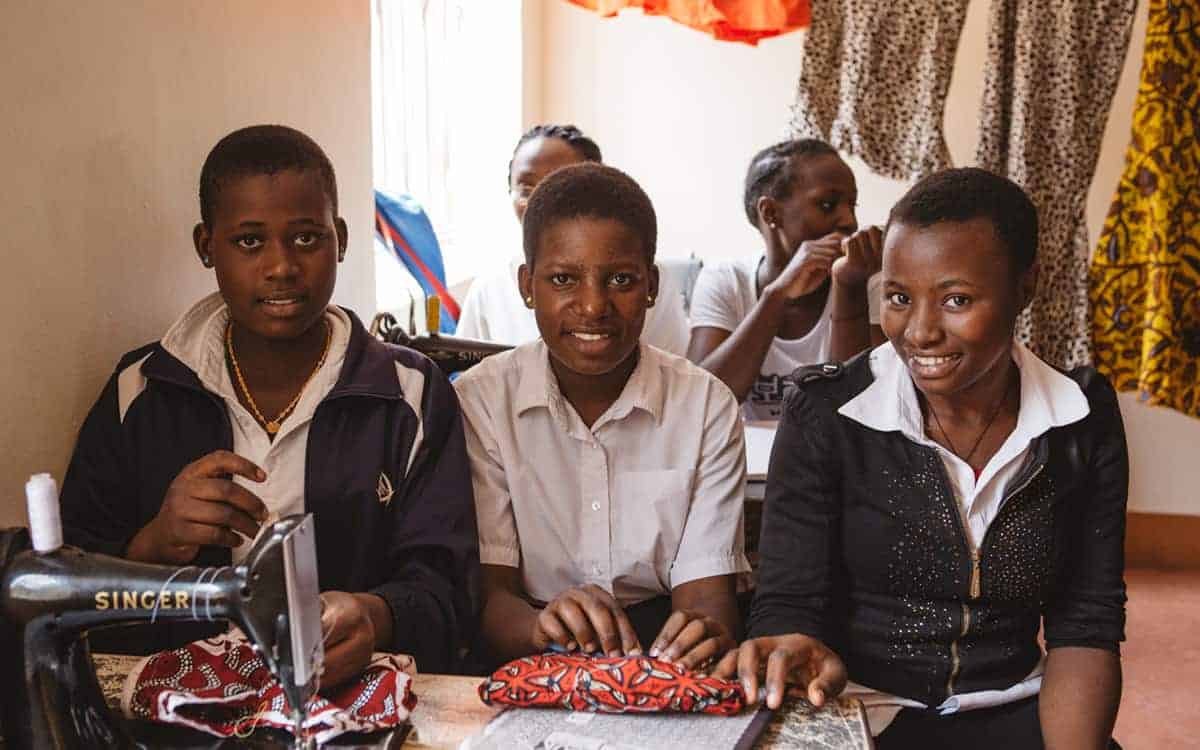 Tell them all will be alright.
Unlike my youngest daughter who is finishing her last years of high school, our teen girls were pulled from the streets / abusive homes to be given a chance. My daughter has had her chance. It was given to her at birth, and she's running with it and excelling. I get to hug her every night and tell her how proud I am.
I am proud of all my children, especially my teen girls in Uganda, who work just as hard as my daughter. The difference, they are not in high school. For these girls, their second chance comes as skilled-set training courses.
They are killin' it. The girls work with our advocate teachers to guide them to the best vocational fit. Seamstress, cook, beautician, service industry all viable trades that allows the girls to lead an independent life.
Help me help girls halfway around the world, not just dream of their future, but live it to the fullest.
Give a girl a chance at an education, and you have given them the key to freedom and future success.
Peace and Hugs
Cristen