Today, October 11, is recognized as International Day of the Girl – a day that touches our hearts as we strive to recognize and celebrate this every single day of the year. From a young age, most girls are taught to be proud, confident and are told that they can do anything they set their mind to.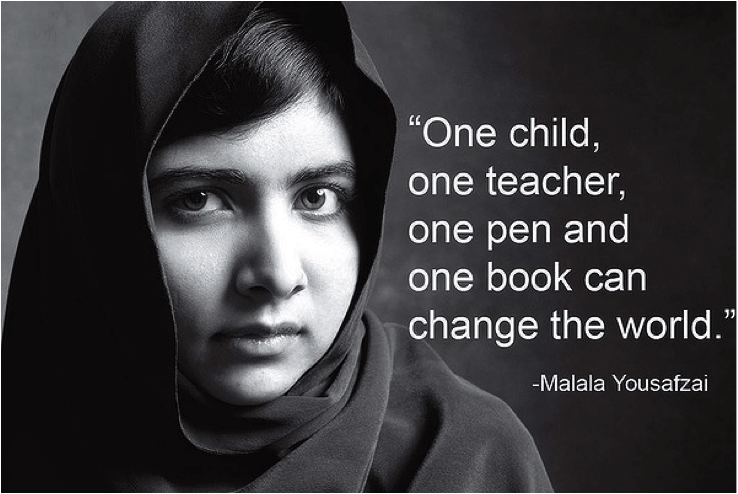 Every day you see posts on social media or hear people talking about accomplishments and milestones in a girl's life such as graduation, a new job, winning a soccer game or getting good grades. Every accomplishment is worth celebrating – no matter how small or large! Achieving goals is more difficult for some than others, depending on their access to education. In order to follow your dreams and reach milestones, you need to know how to do it. The only way to know how is through learning.
Across the world, some girls do not have the opportunity to attend school. When I personally met young females who did not have access to education, I knew I wanted to make a change in the world.
The United Nations has celebrated International Day of the Girl since 2012. The 2018 theme is With Her: A Skilled GirlForce, and today I stand with women around the world "to expand existing learning opportunities, chart new pathways and call on the global community to rethink how to prepare girls for a successful transition into the world of work."
This is from the UN website regarding International Day of the Girl
Educated and skilled workers are in great demand, but roughly a quarter of young people – most of them female – are currently neither employed or in education or training. Of the 1 billion young people – including 600 million adolescent girls – that will enter the workforce in the next decade, more than 90% of those living in developing countries will work in the informal sector, where low or no pay, abuse and exploitation are common.
I want to provide children the opportunity to develop a life where they have the necessary skills to support themselves and be happy with the career path they choose. I created Hope for Hearts with a focus on education and providing a hand up to a better future. In our program, we are blessed to be able to offer girls in their late teens that had no prior access to education, a choice of seamstress, culinary and hospitality training. We hope to provide them the skill set to create a life plan that they are excited about.
Today is a day to celebrate girls, both young and old, a little more than normal. Young girls who are striving to reach their goals and live an independent life. Older women who have possibly already achieved their life goals and are helping raise their daughters and granddaughters. Take time to make a difference in someone's life today and always remember:
"One child, one teacher, one pen and one book can change the world."

– Malala Yousafzai
Peace, love and education,
Cristen