As the year comes to an end, I often like to look back and reflect on everything that's happened over the past 12 months. I smile about the growth of our organization and the progress our children have made this year. I am extremely grateful for all of the new supporters I've met and the existing donors who have continually shown us love and support.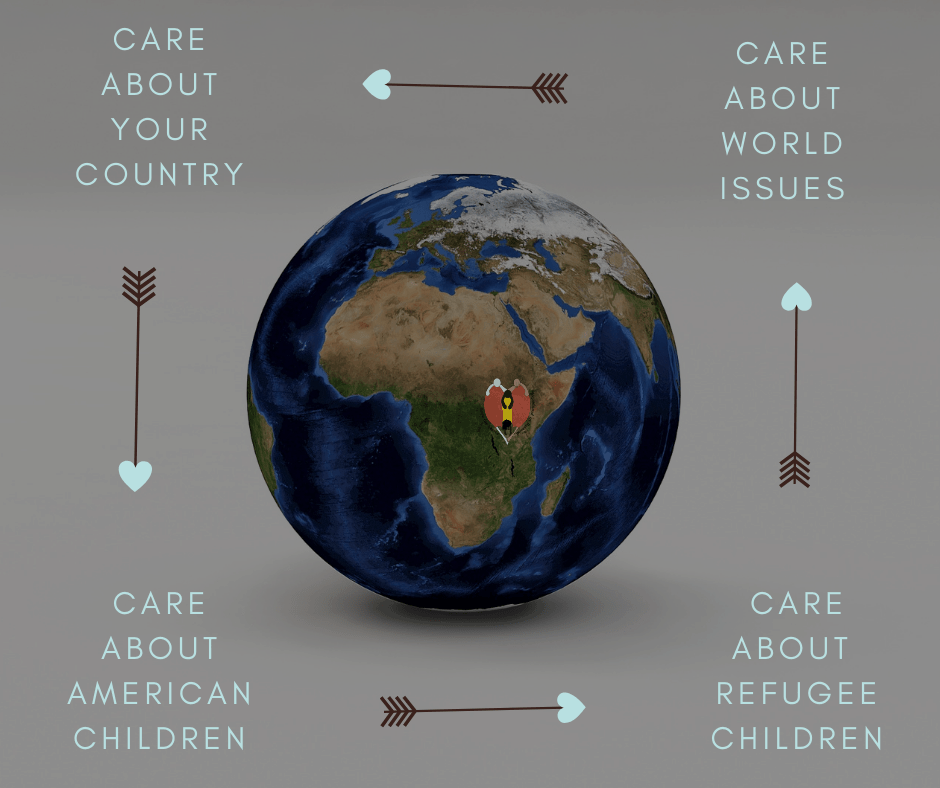 One topic I think about often during reflection is the conflict throughout the world – including the disagreements and anger in our own country and the wars and problems across the world. Many people have debated caring about issues and concerns in their own country versus caring about world issues. My thought is, why can't we do both? As a human, it is only right to care about children in our own country as well as children across the world. A child is a child – no matter where he or she was born. I care deeply about the United States, but I also care about issues affecting the rest of the world. Why not do both?
If people put aside their differences and step back from the conflict, more time could be used in a positive way – impacting a greater number of people. No matter what your political beliefs are, everyone can agree that no one deserves to suffer, and everyone deserves a chance at life.
After learning about the orphan crisis in Uganda, and meeting these beautiful children, I cannot ignore the issue. Their plight is my motivation to continue sharing messages of hope, love and peace from conflict. In Uganda, an estimated 1.2 million children have been orphaned due to the HIV/AIDS epidemic. These children live in severe poverty and lack of money to attend school. Many children want to learn but cannot because Uganda does not have free public schools.
Through Hope for Hearts, we have been able to change the lives of hundreds of orphans and provide them the opportunity to live a successful independent life.
This upcoming year, I challenge you to take interest in the country you reside in along with issues happening across the world. You can make a difference worldwide with just a little bit of love, passion and time.
Best wishes for the new year,
Cristen Lyn