Hope for Hearts "Kambulagos" are a Valentine's Day gift everyone is sure to love.
With Valentine's Day just around the corner, we wanted to share a perfect gift idea with you that everyone will love and cherish. Our organization is selling handmade "kambulagos," or necklaces made by Ugandan women.
When you buy a necklace from Hope for Hearts, you're not just getting a piece of jewelry, you're providing hope for an orphaned child in Uganda. A Hope for Hearts necklace is the gift that gives twice as the gift recipient will receive a handmade, one-of-a-kind necklace and an orphaned child in Uganda will receive an opportunity to turn her life around.
These eco-friendly necklaces are handmade from recycled paper and come in a variety of colors, ensuring that each necklace is truly unique. Available in multiple size single or triple strands, each necklace costs $15-25 plus shipping and can be purchased online at www.hopeforhearts.org/products.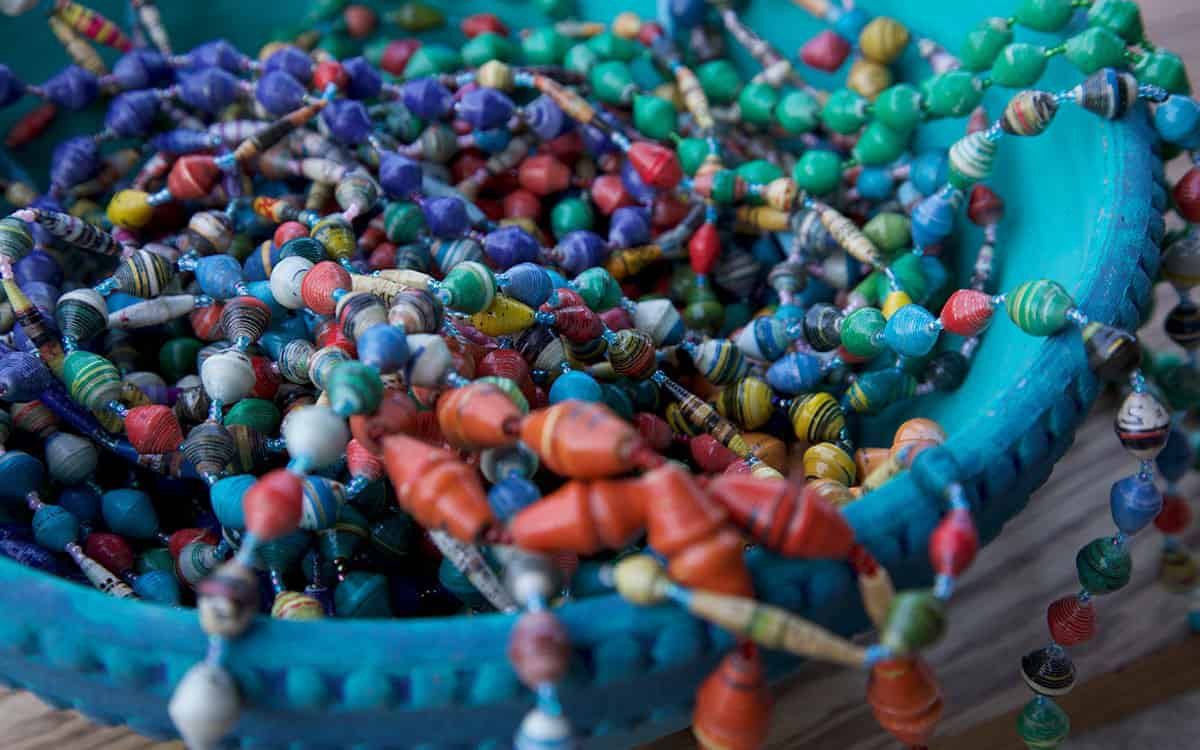 Education is at the heart of our work, providing children a strong foundation to a self-supporting future. By selling these necklaces, our children see that it's possible to use their talents and skills to create a product that they can earn income from and live an independent life. The children we serve have a strong desire to educate themselves so they can have a productive and self-reliant future, and this is just another way to show them that their dreams can become a reality.
Buy a strand of beads for your BOO.
Peace and love,
Cristen Lyn