Father Mugagga has the lowdown from lockdown. He has been keeping in touch with nuns at both schools to gather updates on how the children are faring during this worldwide pandemic. The children are in good spirit and faring well, but while the effects of COVID-19 are being felt around the U.S., underdeveloped countries like Uganda can be hit even harder. Prior to the outbreak of this pandemic, Uganda was (and still is) facing an HIV/AIDS epidemic that hinders and ends the lives of many, leaving a large portion of the country sick and children without parents.
Along with AIDS and COVID-19, the country is also dealing with a recent locust invasion, causing food shortages from destroyed crops and an increase in the amount of people going hungry. This comes on heels of Lake Victoria flooding that has burdened some of the nuns who help support our programming.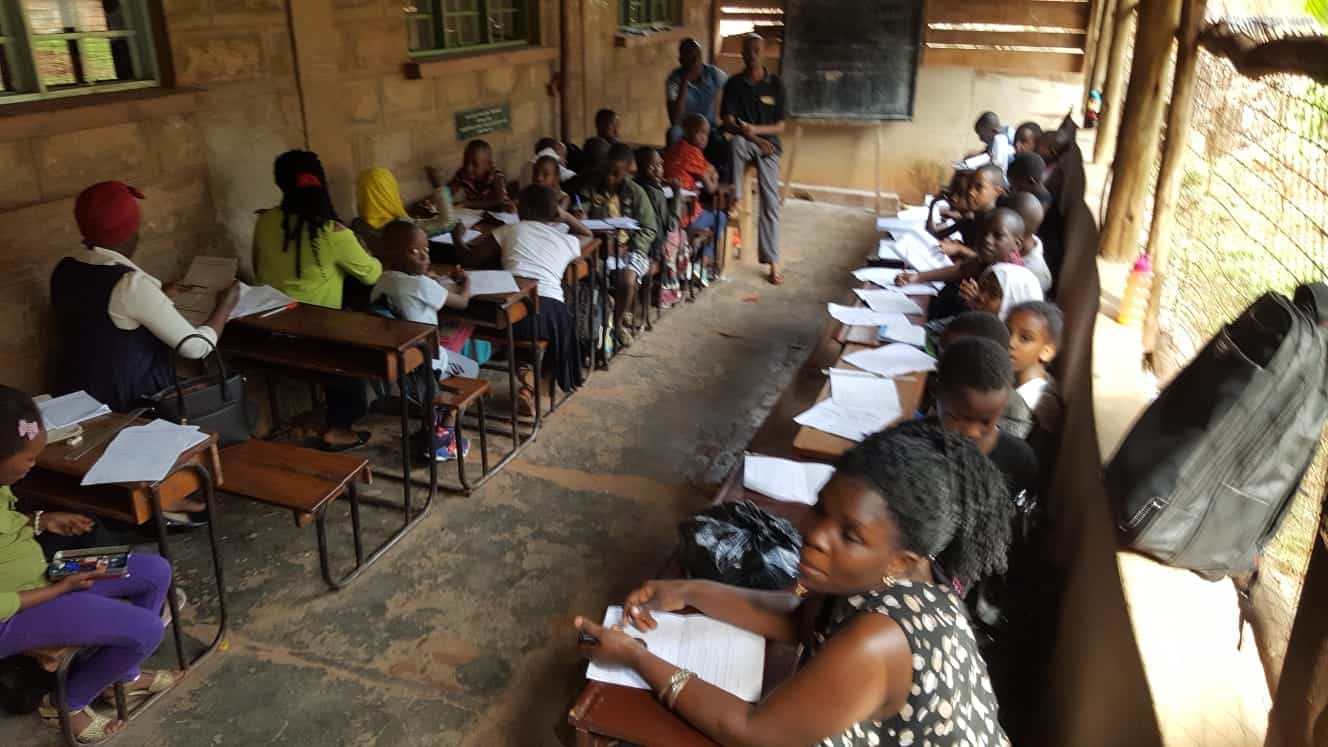 These challenges are beginning to blend together, creating even harder uphill battles the country must face. Those that have HIV/AIDS have a higher chance of getting sick due to being immunocompromised which makes the thought of contracting COVID-19 even scarier. In order to stay healthy, HIV/AIDS patients must take their medication on a full stomach, which makes it difficult to do when there is a food shortage occurring.
As you can see, problems in underdeveloped countries can cause a domino effect that those in developed countries have the privilege of avoiding due to more resources and a stronger infrastructure in place. Though these issues are happening thousands of miles away from the U.S., they are hitting home for us, as both schools are feeling the effects of these new problems.
Although slightly tougher to secure food due to rising costs, our two schools continue to nurture the children with a place to sleep and food to eat. Father Mugagga informed us teachers are unable to come to the school, and the children are eagerly awaiting the time that they can return to some sense of normalcy and continue their studies. In the meantime, the younger children keep themselves busy with a daily routine, and the girls in our vocational programs practice, practice, and practice.
No matter how difficult the obstacles thrown in their way, our main goal is to ensure the girls' safety. We are able to continue doing this amidst these trying times through donations from readers like you. Right now when our children need support the most, please consider donating. You can make a difference by providing nutritious food, clean water, medicine, and school supplies for those that have nothing but hope and passion for an education to better their lives. No donation is too small. For those who have been blessed during this pandemic with the good fortune of work, I must share $240 sponsors one child. Perhaps, pay it forward and help a child for the next 365 days.
Love and blessings,
Cristen Lyn