Though Uganda's economy is slowly beginning to improve with a 6.7 percent increase to their GDP in the last decade, the poorest areas in the country aren't benefiting from this new boom.
Why is this? Because the new industries moving into Uganda require skilled labor forces, and the poverty-stricken areas have a severe lack of resources to learn these skills. This creates unfair barriers for those that are looking and willing to work, but unable to receive proper training.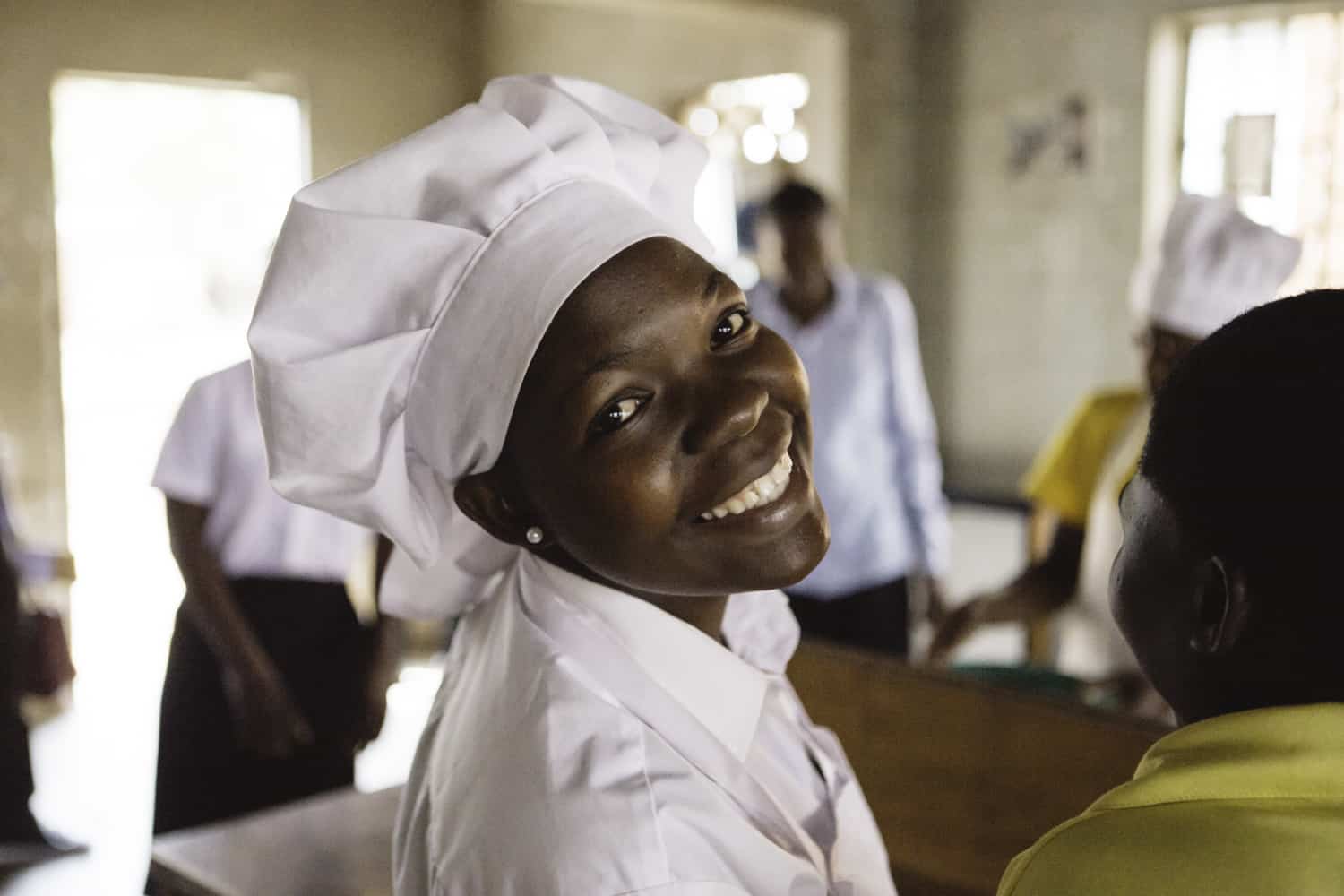 Seeing the gap in education and the need for people to fulfill these positions, the Ugandan government has opened specialized vocational schools for people to learn skills in agriculture, construction, manufacturing, tourism, hospitality, and oil processing, one of Uganda's most profitable ventures. These new programs are giving many the chance to succeed that did not exist prior to this boom. A handful of these programs are even giving international certificates which means that some will have the ability to work in other countries, opening them up to even more possibilities.
The decision to invest in education is also a good move by the Ugandan government as the country also has one of the youngest populations in the world, with over 78% of the population being under the age of 30 and around 70% of them being unemployed. By opening these vocational schools and investing in their younger age group, Uganda has the capability to reach upper-middle-income status by 2040. This will increase the overall income margin for a vast majority of the country's residents.
Seeing how education and training vastly impacts someone's way of life in Uganda, Hope for Hearts mission is to set our children up for success and give them the ability to secure these new types of positions. We invest in the youth not only because it will benefit them, but also Uganda as a country. With more skilled people in the workforce, Uganda's up and coming industries will continue to prosper, creating an environment with less poverty, death, and orphaned children. Having more youth in schools also provides them with a safe environment, preventing them from getting recruited from armed forces or having to turn to low paying or demeaning jobs like prostitution.
In order to create opportunities for Uganda's youth to survive and thrive, Hope for Hearts provides the resources and programs children need to learn relevant and useful skills. This includes courses in hospitality, cooking, and sewing to give the girls at St. Elizabeth's the means to thrive in Uganda's newly growing economy.
This younger generation has the capability to transform their nation, we just need to ensure that they are given the opportunity to do so.  Hope for Hearts wants to help the most poverty-stricken areas rise to these new standards, as no child should be left behind or forgotten.
Wishing you peace, happiness, and health,
Cristen Lyn