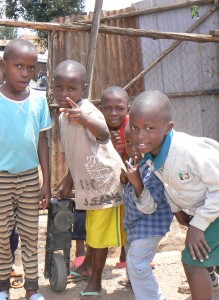 Summer is an enriching time for children as they explore the boundaries of their world. Whether it's swimming, sleepovers, or the best yet, summer camp, they grow through these experiences. Their self-esteem bolsters, their confidence shines.
The summer camping season is wrapping up and children all over the world have increased their social development and created memories they will cherish for a lifetime.
With that thought comes the question of children living in orphanages – are they receiving an enriching summer experience like other children? How can the life of an orphan – one who may be vulnerable with barely enough resources to survive even compare to a child from a privileged home where summer camps are the norm?
Well having experienced the norm with my children and then traveling halfway around the world to meet the children being served by St. Elizabeth Girl's Academy, kids will be kids no matter their background. They are excitable, curious, fearless, and compete for attention.
St. Elizabeth Girl's Academy may be an orphanage with few resources, but that won't stop the kids from exploring themselves and their future. They laughed, played, and created ways to have fun. As I reflect on my visit, the kids at the orphanage reminded me of my children and their friends – happy, fun-loving kids looking for new adventures.
We all come into this world the same way. It's our experiences that mold who we become.
Did you know a $240 donation provides for one child at St. Elizabeth for one year?
Cristen Jacobsen-Champagne
Founder
Hope for Hearts