Want to give your loved one something truly special this Valentine's Day? Our beads of hope necklaces are a unique, lovely statement piece that directly helps the women of Uganda.
These beads are made from recycled magazines that are then carefully strung together to create a one-of-a-kind, eco-friendly piece of art. They are handmade by the women of Uganda, and the proceeds from these necklaces go directly back to the community. Our beads of hope are another way we are trying to help build the community from within and help break the cycle of poverty.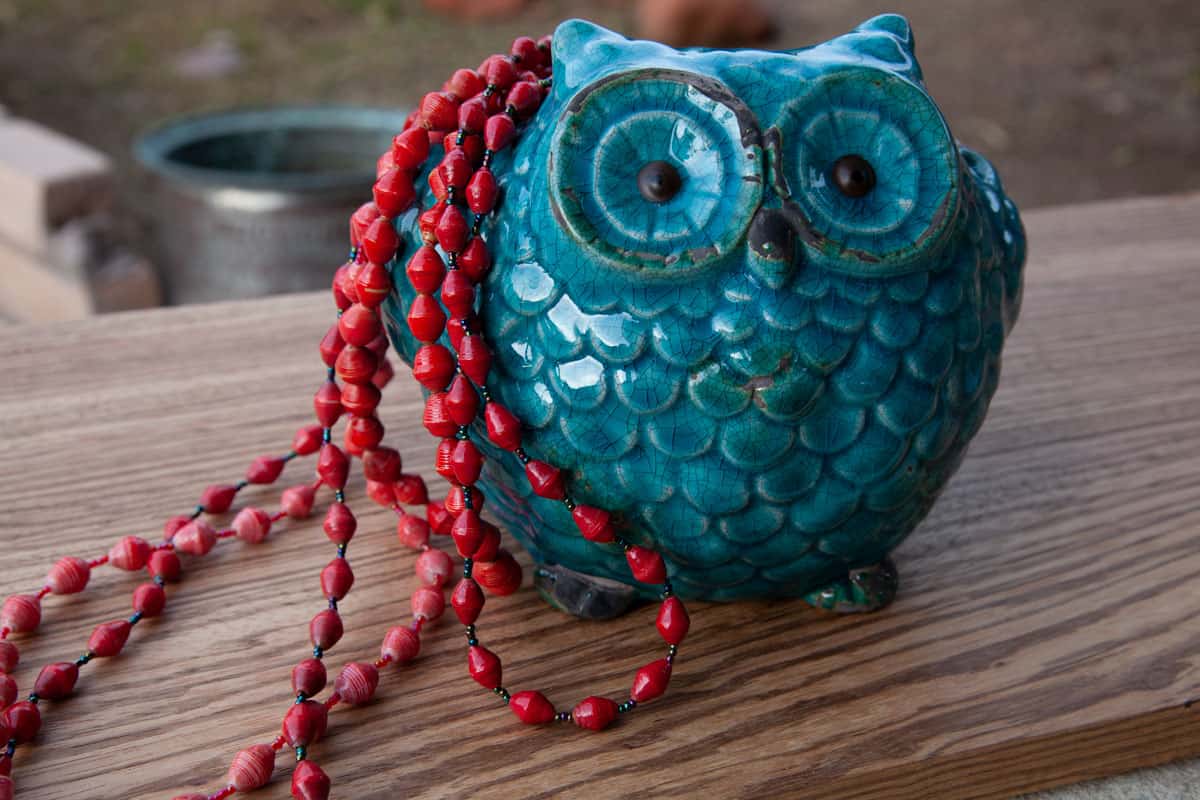 The beads are called kambulagos, and they are a popular business venture for women of Africa, the Caribbean, and many other countries. We have purchased our beads directly from the woman of Uganda, and the proceeds of each necklace support both St. Elizabeth's Academy and the Kankobe Children's Home. Not only are these beads a wonderful gift, but they'll also give your loved one a taste of Ugandan culture.
Valentine's Day isn't exclusively about romantic love, it's also about the love you bring into a community and the world. The women and children we work with at Hope for Hearts have so much to give to the world, but it takes your support to help them share it. These beads of hope give the woman of Uganda the gift of a future.
Get your handmade necklace today!
Sending love, hope and happiness.
Cristen Lyn