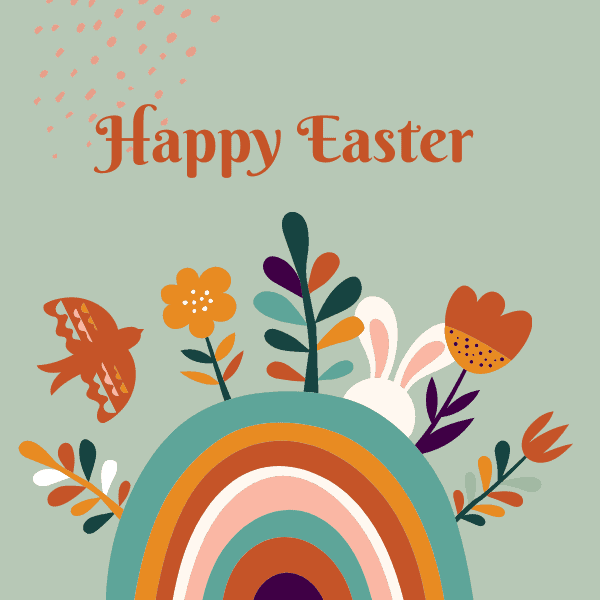 Hi EveryBunny!
It's Easter and what does this holiday mean? Easter is the gift of hope, peace, love, happiness and new beginnings. That means taking time to celebrate your life.
This weekend take time to count your blessings, no matter how small or large. It's been 12 months of ups and downs in all our lives. In Uganda, schools like ours closed and education stopped. Our Ugandan family is looking forward to a time when they can gather again. In fact, Father Mugagga is headed to Uganda to check on the orphaned children that remained housed at our schools.
Our children are striving toward a new beginning by receiving an education to make their dreams come true. Their dreams are often what some people take for granted – the opportunity to learn, work, laugh, smile, make friends and live an independent life. They strive to better themselves, so they are able to be an inspiration and sign of hope to others who are looking for more out of life.
The children in our program bring joy and happiness to my life every day. While we are able to help change their lives for the better, they have also changed my life dramatically and provided me a greater purpose. I look forward to new beginnings as our schools continue to help children joyfully and optimistically move on to the next stage in their life. We can't wait for education to return to their lives.
What new beginnings are you looking forward to as we emerge from some dark times? What makes you happy? Let's celebrate the joyous moments and look forward to new beginnings whether it's in your career, family, friends or any change in your life.
Blessings,
Cristen Lyn