My backyard is a lush magical place (think Narnia) that I have created as a Feng Shui consultant to be my own special paradise. I spend time out there every day! As I sit, sip and reflect this week my thoughts are with the girls in Uganda. This past week – 10 years ago – I met the children at St. Elizabeth Girls Academy for the first time.  ♥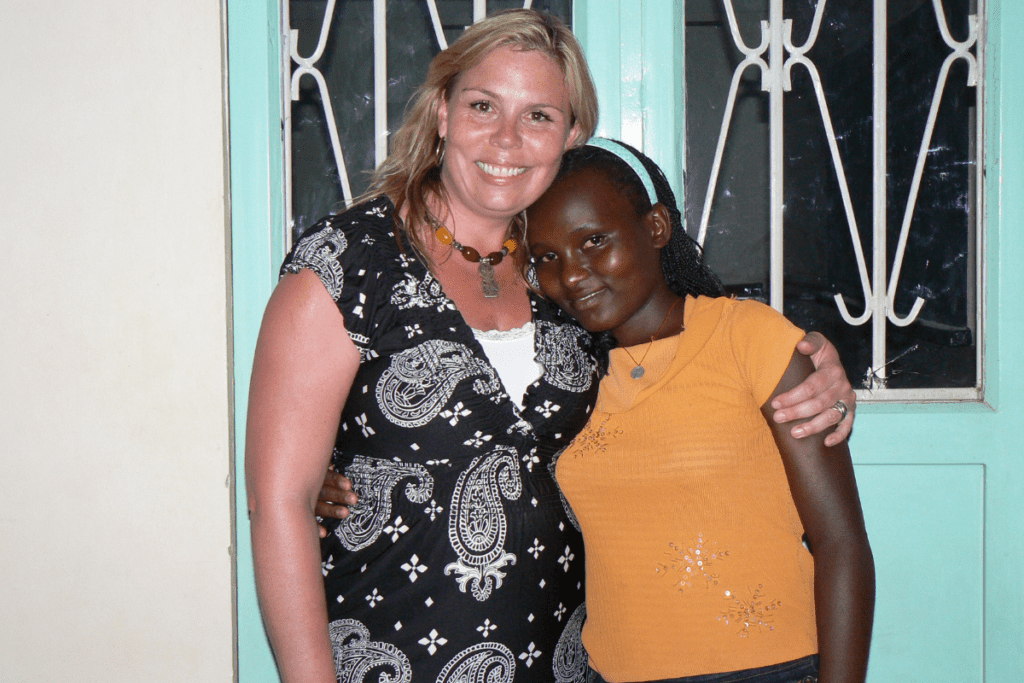 Oh my, I blinked and 10 years went by. It seems like yesterday, I laid eyes on their smiling faces. My heart sang and parts of me began to heal. When I heard their stories and toured the slums, I hurt. Children were housed in unbearably cramped quarters, no clean water, crumbs for food, rags for clothes that barely fit and no parents to help them. But knowing that we could offer them a place to smile, have fun and be a kid again along with an education to support themselves for the rest of their life kept me going. During my stay, I cried, I laughed, I learned new things and I drew inspiration. I held a baby girl. I held a baby goat. I hugged a graduate of our training program.
The moment I boarded the plane for my return home, I left my heart in Uganda. The country may be facing a lot of societal and political issues; but underneath all of the turmoil is a country of beautiful souls.
It doesn't matter what's against you when you know what's within you. ♥
The children in our schools did not choose to be born into poverty or see their parents die to illness, civil war etc…Yet, they still have smiling faces and a deep drive to better their lives. They work hard every day to change their life outcome. Our schools provide a chance to lift a child from poverty to prosperity. Their smiles of resiliency melt my heart, and inspire me to continue my path with Hope for Hearts. They have overcome many obstacles, yet keep going and making a path for themselves. They know what's within them.
Every time we train and educate another youth, we gift them and everyone they touch in their life hope. The memories and smiles from that first trip will last a lifetime. I would not even be in my back yard happy place reflecting on this joyous path without your donations, words of encouragement and support. I can't ever thank you enough for truly making the difference between life and death for our kids and helping them thrive for a lifetime!

Hugs and Love
Cristen Lyn